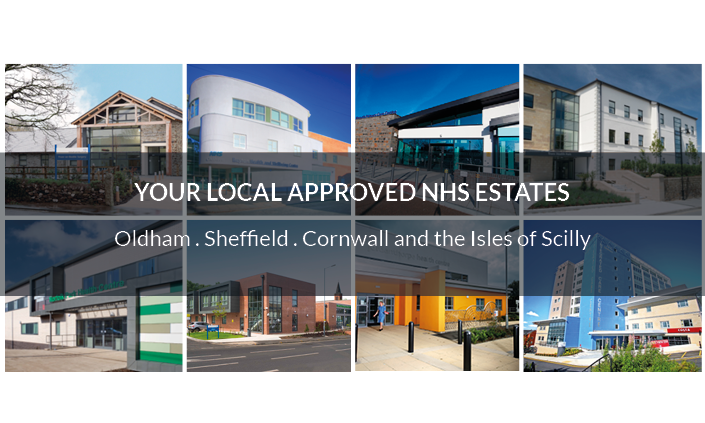 Change is not new to the Health and Social Care System and working under pressure is not new to the Health and Social Care system. What is new to the Health and Social Care system is the requirement to deliver services against a back drop of unprecedented change and, an ongoing global pandemic.
Those working within the health and social care system in any role, at any level during this current time are experiencing an ongoing pressure, not only to continue to meet the demands borne out of the pandemic, but to also design and develop strategic plans that will deliver the targets set out in The Long Term Plan and those detailed in the more recent white paper; Integration and innovation: working together to improve health and social care for all.
This new policy direction presents considerable challenges for all sectors involved in the planning and delivery of health and social care services. For Community 1st, in our role as the approved local LIFT, Property and Partnering Services partner in Cornwall, Sheffield and Oldham, we recognise that the benefits of working together to support our local partners, organisations and communities has never been more pertinent.
The team at Community 1st pride ourselves on the successful partnerships we have developed over the years. As we continue to navigate the changing NHS and Social Care landscape we continue to recognise and commit to working even more closely with our partners.
As part of this commitment, we have been working hard to create the ability for our assets to host services without fear of contamination and without a constant interruption to service delivery.
We have adopted a system called LumiBio which runs in real time, no interruption in service, nothing extra for staff to do and a weekly audit trail to demonstrate the efficacy and to provide peace of mind.
We have been running this system across key parts of our managed estate and in the longest running scenario at the ICC in Oldham we have maintained a zero pathogen environment for over 40 weeks.
This means that services hosted in our buildings where this system is being utilised are provided in a safe protected pathogen free bubble, safer for patients and safer for staff.
Talk to us about your particular care pathway and we will provide a solution.
With operational support delivered by our 24/7 estates and FM teams whose services now include the delivery and installation of our advanced Infection, Prevention and Control system, LumiBio, you can be assured that we will deliver outstanding results and ensure staff and patients are protected against infection risks in key clinical and social care settings.
We will continue to support the strategic planning and development of options for improved and more efficient use of existing health and social care estate, and the creation of new models of care. As an example we are also supporting the development of an enhanced digital care platform that enables people to receive treatment and care in their own homes.
Change is inevitable, and whilst it is often feared, all staff working within the health and social care system have worked through extraordinary change during the most extraordinary times. We will continue to play our part in supporting you, our partners through the next challenge that lies ahead.
https://community1st.co.uk/wp-content/uploads/2021/04/Website-Community-1st-Graphics-CR-amends2.png
463
705
The Community 1st Team
https://community1st.co.uk/wp-content/uploads/2020/05/community-1st-logo.jpg
The Community 1st Team
2021-04-15 15:31:57
2021-04-15 15:31:57
Working together during the pandemic and beyond