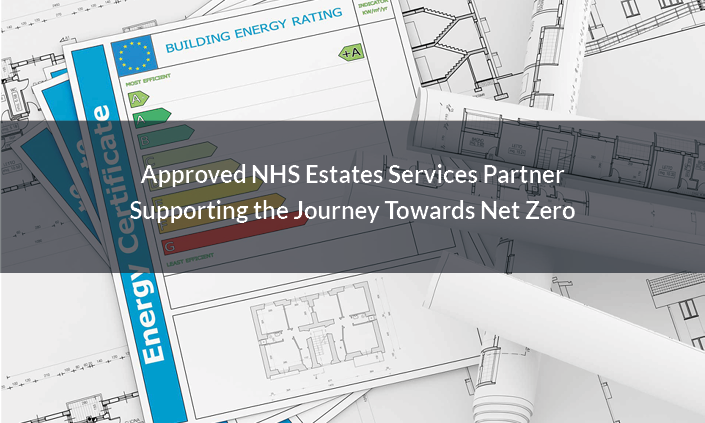 Community 1st, as the procured local estates partner in Sheffield, Oldham, Cornwall and the Isles of Scilly, is helping the NHS decarbonise its local primary care estate.
The UK government's commitment to Net Zero Carbon by 2050 is a huge challenge for health and social care, which produces 6.3% of the UK's carbon footprint. The NHS is the UK's largest emitter of carbon.
It must decarbonise its estate urgently.
The journey towards Net Zero Carbon begins with understanding what measures should be taken, and in which order to maximise the carbon efficiency of each building.
You can't manage what you don't measure!
Four Steps to Carbon Reduction
Step 1 – Investment Grade Audit
Our Investment Grade Audit (IGA) collects comprehensive data on energy consumption, building infrastructure and staff behaviour and attitudes.
This provides a detailed picture of daily building usage and identifies areas of wastage and inefficiency.
Step 2 – Enhanced Carbon Report
All data is presented within our Enhanced Carbon Report. This provides detailed and costed recommendations to move towards Net Zero Carbon.
The measures we recommend are practical and achievable actions that will improve the performance, reduce running costs and lower the carbon footprint of each building.
Recommendations are presented in priority order – considering the potential CO2 savings, operational practicalities and the payback period of each measure.
Step 3 – Implementation
Effective carbon saving measures can include zero cost actions such as reducing heating set points by 1°C, and investment in technologies like biomass boilers and solar hot water systems.  We work with our NHS partners to implement a structured programme which includes the range of measures that will reduce carbon most effectively in each building.
Step 4 – Performance Management
Effective reduction of an estates carbon footprint needs appropriate, regular monitoring of all implemented carbon reduction measures to track progress and maintain optimum energy performance.
We can work together with our partners to agree KPI's and measurable data to demonstrate carbon reduction impact.
Working Together
Community 1st are leaders in developing award-winning primary care premises with innovative sustainable design features as well as supporting projects to modernise and create more energy efficiency in existing assets.
We are excited to be applying the knowledge and experience we have gained developing and delivering energy-saving solutions to facilities to our own estate portfolio and for other partners, and helping the NHS achieve the goal of Net Zero Carbon.
Get in touch
To discuss how Community 1st can help you achieve your Net Zero Carbon goal, please contact General Manager Jon Keegan on jkeegan@community1st.co.uk or 07967113058
https://community1st.co.uk/wp-content/uploads/2020/08/Website-Community-1st-Graphics-CR-amends23.png
463
705
The Community 1st Team
https://community1st.co.uk/wp-content/uploads/2020/05/community-1st-logo.jpg
The Community 1st Team
2020-08-28 13:17:50
2020-08-28 13:40:06
Net Zero Carbon